Beauty with brain is a common combination nowadays, but beauty that can break your brains, limbs, hand , shoulders and…….. Well is rarely found. Here are some sexy women boxers you might not dare to flirt with. Take a look and beware !!!
Kaliesha West
Kaleisha has bagged IFBA and WBO titles. Though still seen as an amateur boxer, she has started being more on the professional front now. Kaleisha has only been defeated once. Her origin is from a complex heritage that covers a range of ethnicities.
Eva Wahlstrom
Continuously reigning at the position of number 2 between 2004-2005 in Europe. Eva started with a superbly 8-0 record. She has even portrayed the role of personal trainer " Surinn" on the finish version of the reality series called " The biggest loser "
Mariana Juarez
This playboy magazine girl, is one of the hottest boxers you will ever see. Her pout and an incredible sexier appearance will make you think twice if she is a boxer ! but she is the multiple weight champ for fly weight and regular titles.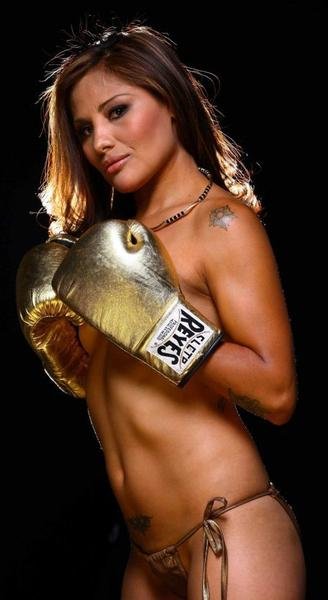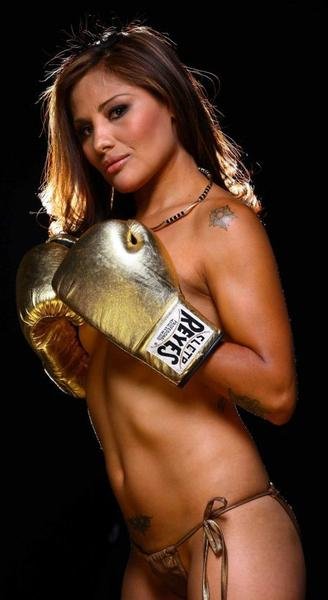 4.Lauryn Eagle
Eagle is bucket of talent. Not only she is a professional water- skier and a model but earlier this year she has bagged the lightweight championship trophy too and is a tough competitor to Australian celebrity apprentice.
5. Mia St. John
A super welterweight  champion in the WBC, this 44 years old boxing diva took up boxing at the age of 30. She was even given a place on Playboy's November 1999 edition cover.
Hollie Dunaway

Hollie got inspired with the other women practiising boxing at her hometown center. Born in Arkansas, this 27-year old boxing champ fights from Missouri at flyweight, junior flyweight, and strawweight. Hollie is only 5 feet , inch tall, who plunged into boxing without prior training or experience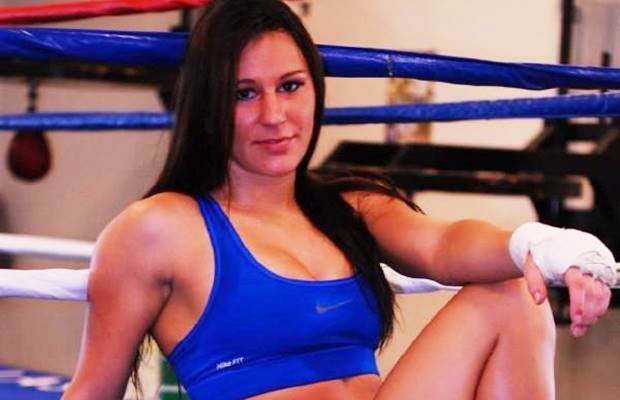 Ava Knight

Ava had already knocked out some of the most prominent names in women's boxing, this amazing boxer has even secured the most prestigious WBC Diamond belt which she won against Mariana Juarez. Pound-for-pound, she is known as one of the hardest and toughest and is famous as  "The Lady of Boxing".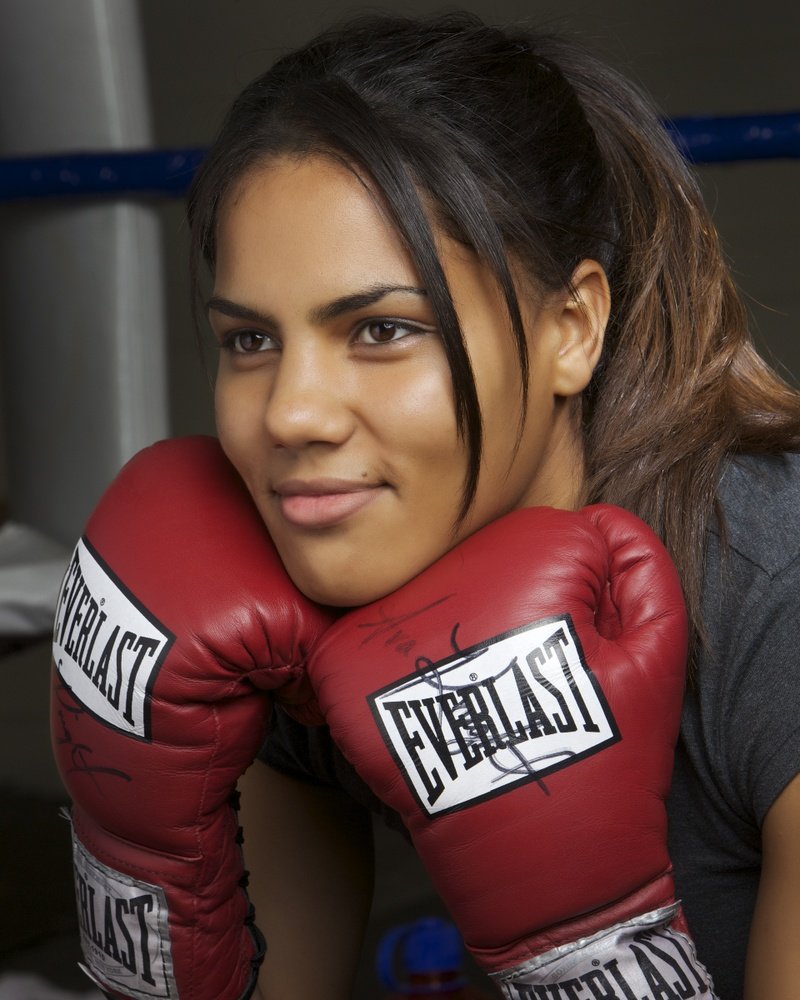 8.Ana Julaton
After just 5 professional matches, this Filipina-American boxer bagged the IBA title for Super Bantamweight and became the first ever female boxer to achieve so. Her victory is not limited to that only. She also has the WBA title in the same category. Julaton is also popular as "The Hurricane".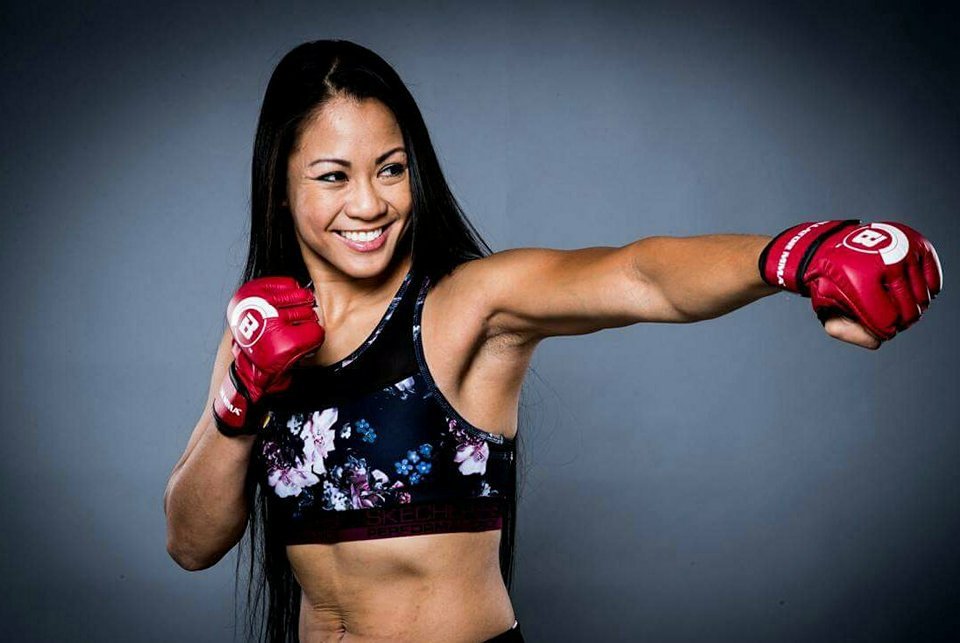 9.Laila Ali
The daughter of "the legend" Muhammad Ali. Also popular as "Lay Lay" or "She Bee Stingin'" was born on December 30, 1977 in Miami Beach, Florida. Her height is five foot ten inch and she weighs in around 160 pounds. She has been a warrior from her very first fight held on December 8th, 1999, and has beaten her opponent April Fowler in the very first round. Laila's current record is 24 Wins (21 knockouts, 3 decisions) 0 Losses and 0 Draws. Amazing isn't it?
The last fight she had was a huge win over Gwendolyn O'Neil on February 3rd, 2007.

10.Kina Malpartida

Born on March 25th, 1980. This Peruvian female professional boxer Kina Malpartida is a big name in the women's boxing history. Kina who first started his career with Karate when she was six later started her training as a boxer in 2003.

Her Current boxing record is 15-3-0 and she had her last fight with a massive win over Marilyn Hernandez (23-8-0) at the National Indoor Centre in Kingston, Jamaica held on December 8th, 2012. This diva is undoubtedly fierce but she has an another humble side too. Kina is into a lot of charity works, and owns her own charity foundation for poor and unprivileged children known as the Kina Dynamite Foundation. Kina presently stands out as the WBA female super featherweight champion.

11.Lucia Rijker

Titled as the "The Most Dangerous Woman in the World", this female boxer, kickboxer, and actress Lucia Rijker was born on December 6, 1967 in Amsterdam, North Holland, Netherlands. Apart from this title she has also bagged the title of "The Dutch Destroyer".  with around 17-0-0 record (14 wins by knockout), she deserves those names I think.

Her last win was on May 20th, 2004 against Deborah Fettkether held at the Amsterdam Arena in Amsterdam, Netherlands. Lucia has been an ultimate winner of all times. By the way her skills are not only limited to boxing. Her kickboxing record is 37-0.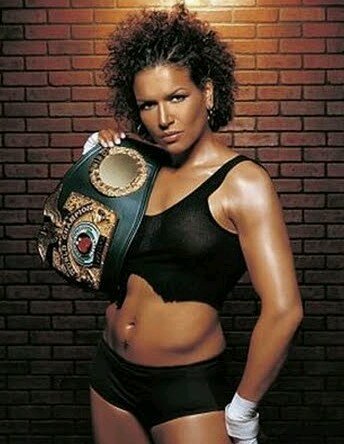 12.Chris Namus

Born in Christian Ariadna Namus Corrales on October 3, 1987 in Montevideo, Uruguay. Chris first plunged into martial arts, moving from karate to Taekwondo and then to kickboxing before finally really confirming on boxing. Chris' present record is 18-3-0, and her last bout was with Lely Luz Florez (11-4-0) on December 15th, 2012 at the Estadio Centenario in Montevideo, Uruguay which of course she won!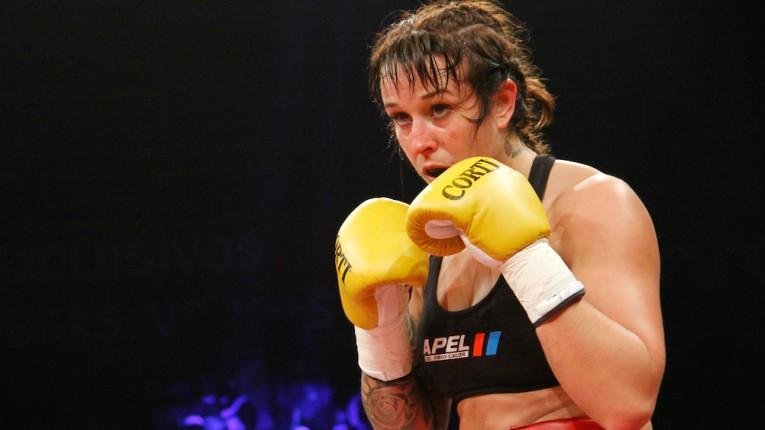 13.Mikaela Lauren

Mikaela Lauren was born on January 20th,1976, a Swedish female boxer Lauren is a welterweight with a current record of 18-2-0.

Her present huge win was from Angel McKenzie on November 10, 2012 via at the Göta Källare in Stockholm, Sweden.
Thus, these boxing divas may appear all stunning, hot as hell and desirable, beware of the knocks that they can throw in.