Paneer and…. Yeah.. paneer !! People often wonder that vegans have no other choice. And It's a common held belief that the vegetarians have lesser options while going out. Breaking the myth here are some delectable veggie dishes that will knock out most of those popular non veg recipes.
Tofu
The bland appearance of tofu has made it infamous among vegans. Made from Soyabean tofu tastes great when grilled or fried with several spices. A true alternative of chicken tofu can be your go to dish to satiate your non-veg hunger.
Tempeh
Tempeh might be a lesser known version of tofu but no dish can beat it, when it comes to pick the healthiest food. A perfect substitute of meat or prawns tempeh is quite affordable and nourishing. It contains fermented Soyabean which is cooked and moulded into patties.
Stuffed bell pepper
Packed with whole lots of proteins, vegetables,and healthy grains it gives a scrumptious taste of spicy meat. Stuffed with mouth-watering spices. it is a greek vegetarian dish you ought not miss !!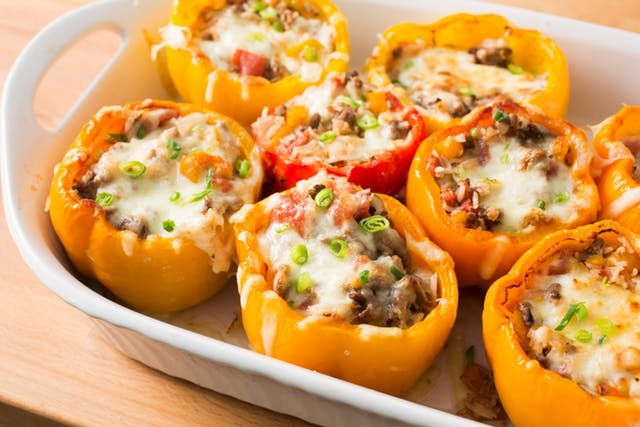 Portobello mushroom burger
While most vegetarian burgers have commonly aloo patties.This Portbello mushroom burger is loaded with mushrooms. The taste is the same as that of a chicken or meat. Even if you are the connoisseur of meat, you will have a tough time finding out you are having something veg.
Lentil chickpea salad sandwich.
We bet, you will forget your non-veg craving, if you once have this high packed sandwich that hardly tastes like vegetarian. It has a very eggie taste. The flavour is brought by the black pepper, salt and several mixed spices. The good thing is it is glutten free.
Soya Chaap
Soyachap can be the best alternative for chicken. The chewy crunchy taste is same like any chicken dish. Prepared from soya lentils these are quite nutritious as well as best in taste.
Seitan
Prepared from glutten its texture and outlook resembles the same as meat or chicken. You can have it the way you like – mild or spicy and your non- veg craving will be satiated.
Jackfruit
A true alternative of meat, jackfruit is used in making kebabs and is added in many dishes to make it even healthier and tastier. Jackfruit is also considered as vegetarians " non-veg".
Stuffed Eggplant
Stuffed eggplant is quite a famous Indian recipe. It has a versatile taste and use. A mind blowing flavour can be obtained out of it when roasted and cooked with spices.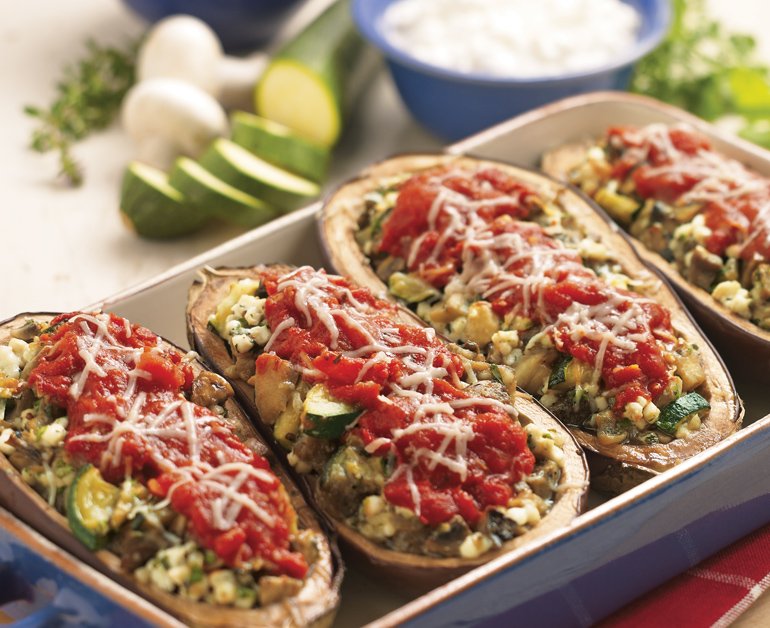 Rosti Casserole.
An irresistible form of Hash browns that consists shredded potatoes and are quite crisp along the edges. This is a Swiss dish with loads of grated turnip added for a sweet flavour. For a tangy flavour a good dose of yogurt is added to it with green salads spread all over it. It's a complete breakfast or dinner option for vegans.
Matar ke chole
Bored with the same chips, cookies, biscuits, noodles and other snacks ? well this Indian, lip-smacking healthy snack is not only delectable but a complete solution to your " Shaam ki Choti bhookh". Prepared it with a good dose of tadka, this spicy matar ka chana is loaded with protein and fiber too, making it a perfect snack for your busy evenings.
Hing or Dhaniya ke chatpate aloo.
Baked aloo is one thing every Indian loves. This super yummy hing Dhaniya ke aloo is a super hit dish you can serve to your guests anytime and they won't be able to resist but appreciate.This Punjabi dish is prepared with the use of lots of spices including Dhaniya and Hing with a hint of some garlic and ketchup too.
Kashmiri khatte baigan
If you too keep baigan ki sabji away from your plate, well, you must try this one ! Prepared with various spices like cardamom,cinnamons, onion, tomatoes, coriander powder the flavour of this dish never fails to stick to your tongue. Make it a little less spicy if you are cooking for your children.,
Mashroom Masala Toast
You can have this toast with fresh juice in the morning and woah! You are all set for a power packed day. With loads of protein and fibres this toast will give you an instant energy to kick start your day with a bang !
Chilli gobi
This spicy gobhi needs nothing but a little bit of your creativity as well as a dose of your daily masalas. Though it's an Indo-Chinese dish but it's a major hit in India. Coated with spicy masalas and deep fried in the oil gives it an impeccable taste.
Matar ka Kabab
Matar ka kabab, a perfect starter for any occasion that tastes just scrumptious ! Try it with garlic chutney and you won't forget its taste ever. Prepared with spinach, peas and ginger this snack will make you forget most of your non-veg dishes.
Hari Mirch Ka Pakoda.
Deep fried with the coating of besan, onion,turmeric and a little amount of red chilli powder,this dish is a major dish in North India. People love to devour it during winters.
We bet,you will forget your non-veg craving, if you once have these high packed vegetarian dishes that are sure to tickle your taste buds. Give these dishes a try and thank us later !!